Orbit offers a wide range of home automation options, from home cinema, multi-room audio and video, automated lighting control to remote security monitoring of your home…
Living
Life

, Automatically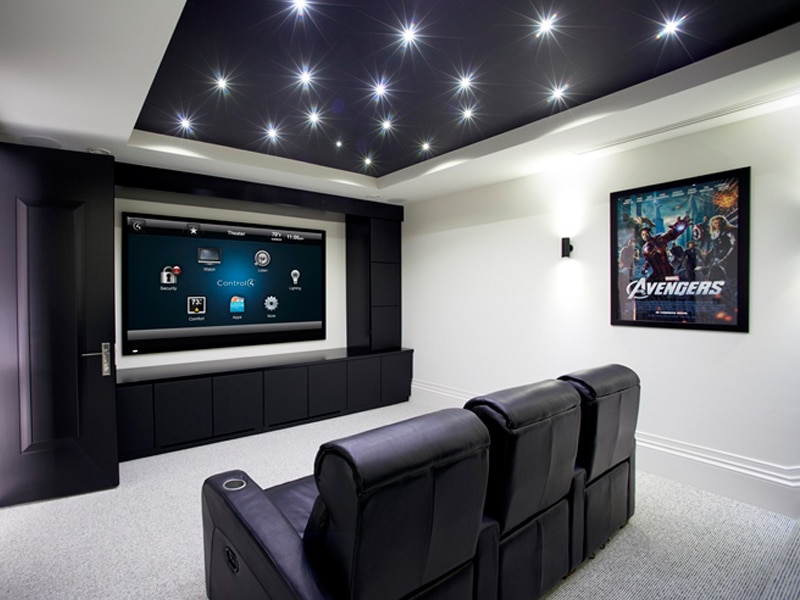 Imagine… One touch on your tablet and the movie starts, your shades close and the surround sound kicks in at the perfect volume. When the sun goes down, your porch light turns on. And the whole house locks at 11 p.m. Automatically.
You rush out with the kids to drop them off at school. By the time you get to the office you wonder, "Did I close the garage door?" Simply check from your smartphone and relax.
Imagine living in a home that obeys your every command…where virtually every device and system can be controlled remotely and fully automated.
You can use your tablet to control your home theater, dim the lights, lock the doors, turn up the heat, and arm the alarm. Or your smartphone to do the same from not just anywhere in your house—but from anywhere in the world.
Welcome to Control4® automation, a smart automation solution for homes and businesses that makes it easy for you to intelligently control every aspect of your home—from TVs to thermostats, door locks to drapes—no matter where you are, using one simple-to-use interface. Control4® solutions make your life more comfortable, more efficient, and more secure.
Best of all, Control4® technology gives you the power to personalise your home or business with the home automation system of your dreams—all within your budget.
Make Your
Entertainment

 Central
Put music and video at your command with Control4:
Stream high-fidelity sound to every room in the house.
Play high-definition video from virtually any source, on any TV.
Enjoy your personal music collection stored on your smartphone or tablet, or stream services like Spotify® and Rhapsody™, plus thousands of free Internet radio stations throughout the house.
Enjoy the convenience of keeping your audio and video sources in one location and accessing your favorite content from any room.
Gain total control of all your media, without disparate electronic components scattered throughout the house. With our home automation solutions you can enjoy BBC in the kitchen, while your kids listen to their favorite Pandora stations in their bedrooms.
Control4 media distribution solutions for home automation makes it easy for everyone in the family to enjoy their favorite music and video anywhere in the house, instantaneously.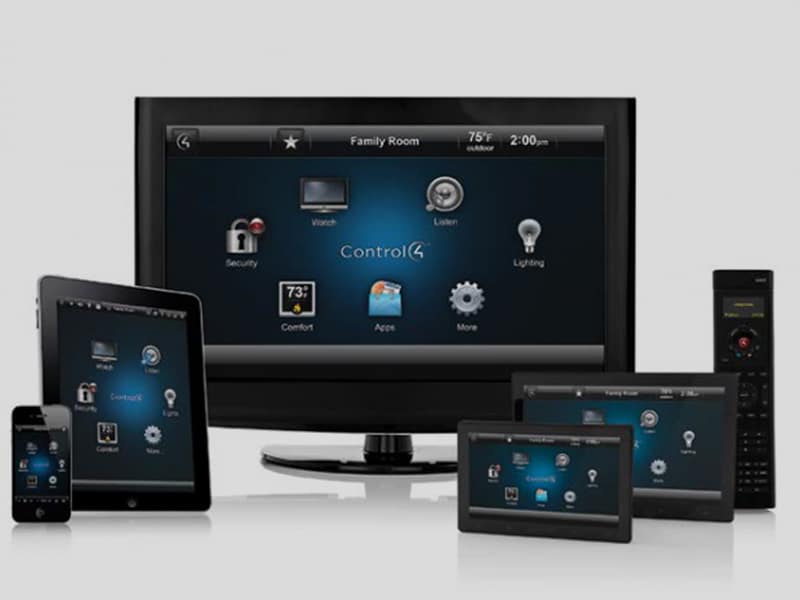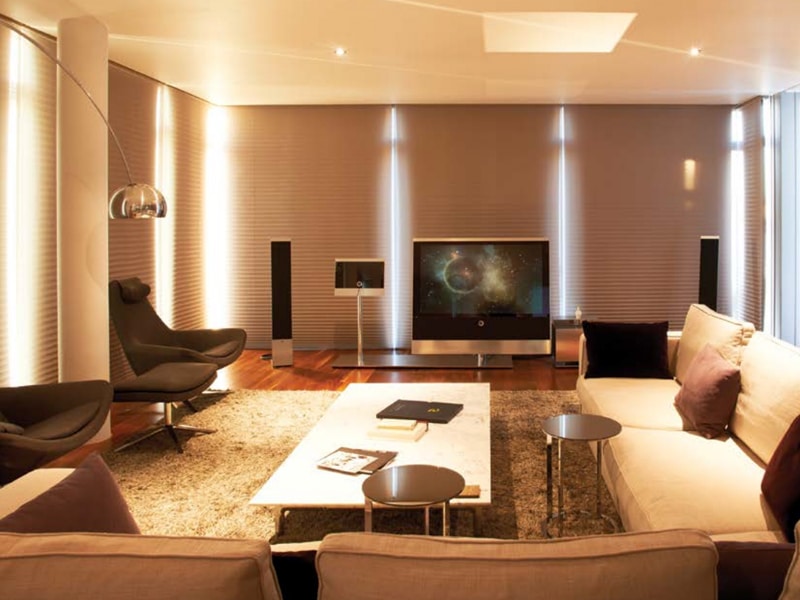 Want to change the mood in an instant?
Use light to create contrast, focus and depth. While trends in design and décor are ever-evolving, lighting will always play a critical part in creating an inspiring and beautiful room—not to mention, a safe and comfortable environment. Whether you're in a home or in a business, ambiance makes all the difference in the world.
With Control4® smart lighting solutions, you'll have the freedom, flexibility and convenience to change a mood or create a different ambiance in one touch—or even automatically.
Impress your guests with a single button that dims the lights, ignites the fireplace and turns on the music. Activate a "goodnight" mode, right from your nightstand, that turns off 25 lights throughout the house— without ever getting out of bed.
Increase the safety of your business and ensure the security of your family by leveraging timers and motion sensors that turn lights on and off automatically, all year long, even adjusting to the season. That's right—just set it once, and you're covered all year long.
Welcome to a world of bright new possibilities, thanks to Control4 smart lighting solutions home automation. Working with an authorized Control4® dealer, you'll achieve the seemingly impossible quicker than you can imagine. Better still, you'll find it effortless to make changes and adjustments to the home automation solution yourself, even after the project is completed. So that means you can keep those brilliant ideas coming, day after day, year after year, from sunrise to sunset.
We will help you get set up today!